Newport Beach California Project – The wine cellar cooling installation on this new home construction requirement was to be noise free and low profile by design.  Custom fitted cabinet wine displays like this are an up-and-coming stunning feature builders are adding to their portfolios.
In this Newport Beach installation of a fully ducted cooling system for a built in custom cabinet style wine cellar we had a number of design constraints to work within.
Potential noise was the major concern for these clients.
We worked closely with Vintage Cellars, a local California wine cellar builder to put together a solution to complement their design.
Stunning Wine Custom Wine Cabinet with Climate Control
As you can see from the completed image of the stunning glass fronted wine cellar display, it is an integral part of the main family living room in the home.  This meant that any noise from the cooling system would potentially be audible most of the time.
Often wine cellars are built into basement rooms or even garages where some mechanical noise is rarely even noticed.
In high profile displays like this however more care needs to be taken to ensure the mechanical equipment is both out of sight and out of mind.
As the wine cellar was essentially all display with a highly visual profile, there would also be very little room for physical equipment without substantially eating into wine storage capacity.
Fully Ducted Low Profile Quite Wine Cellar Cooling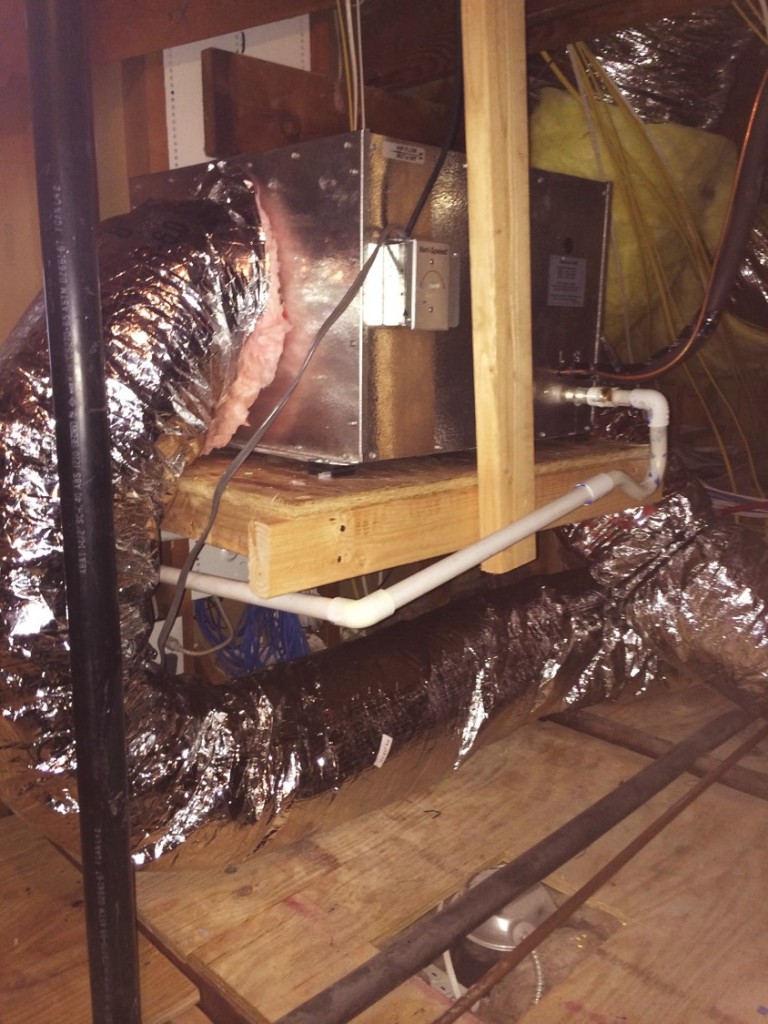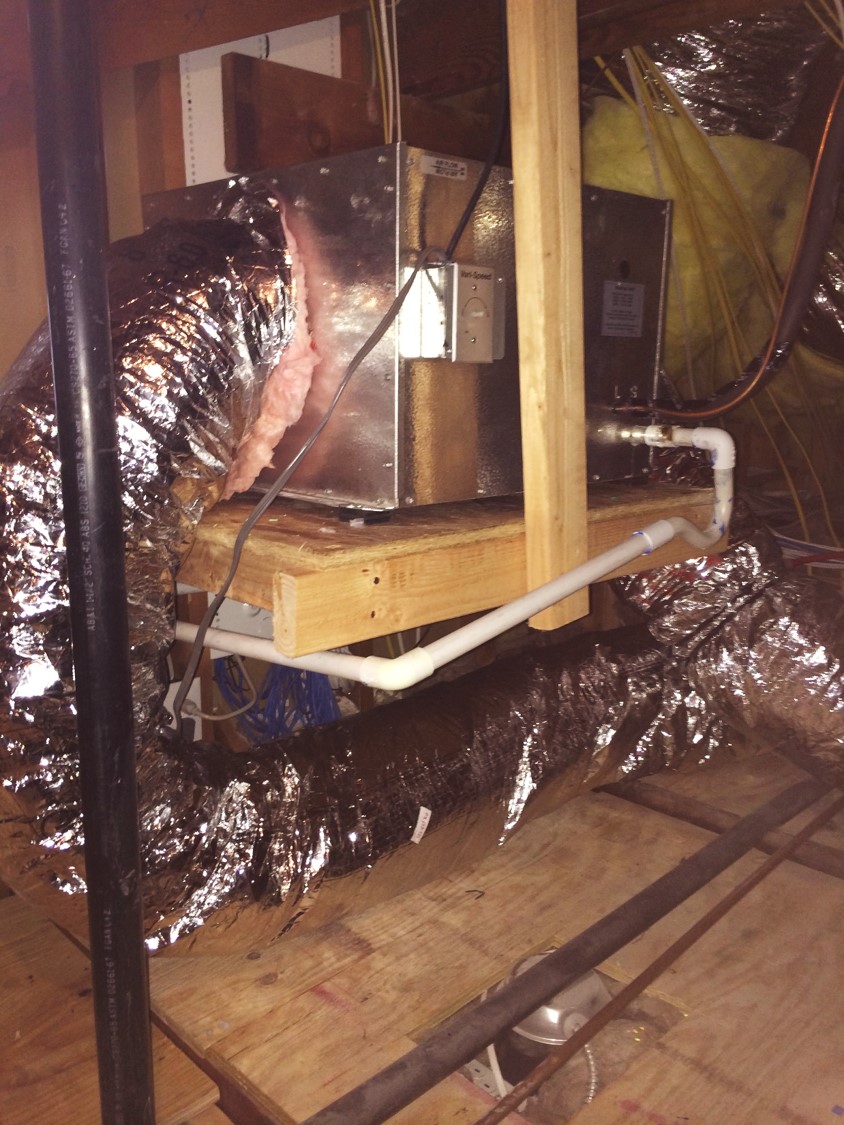 With that in mind we selected a fully ducted refrigeration system which meant the coil could be located in the mechanical room and the compressor and condensing unit could be fitted onto the roof.  As this was a new construction project this process was straight forward without having to make major modifications to the roof.
The only items in the wine cellar itself would be a return and a supply register for circulating cooled air. We were able to fit these virtually invisibly to any casual observation.
The specific equipment we installed comprised of a US Cellar Systems HS 3600 – 3600 BTU Ducted Cooling System.  This system included a HS 3600 Air Handler, a Condensing unit and a Digital Controller.
The ducting ran ten feet to the supply and 15 feet for the return. The line set ran about thirty feet and the overall installation took three days.
As always we supplied the system with a full maintenance plan.
If you have a home wine cellar cabinet and project go no further than M&M Cellar Systems. Call us at (323) 578-3330 and get your project underway.
Out of hours? Try our Installation Request Form and we'll contact you.