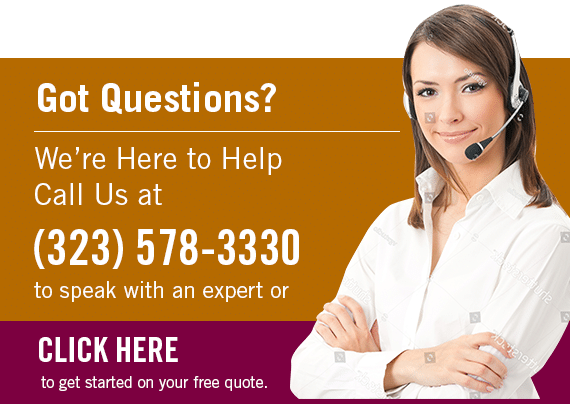 US Cellar Systems offers high-quality wine cooling systems with features that make their productswidely used in wine cellar construction. M&M Cellar Systems has been utilizing their wine refrigeration units in their residential and commercial projects in Los Angeles. One of these is the Wine Cabinet Cooler (CC) Series, which consists of commercial grade cooling units for wine cabinets and closet wine cellars. 
US Cellar Systems 
Wine Cabinet Cooler (CC) Series
 Cooling Units
: Features and Benefits
Choosing the correct brand and type of climate-control system for your wine cellar can be a difficult task if you do not seek the help of an HVAC expert. Keep in mind that you cannot use a regular air conditioning unit in a refrigerated wine room. Doing so will create an environment with extreme temperature fluctuations and varying humidity levels.
Some wine lovers do not have a large space that can be used to build their dream wine room. Space should not hinder you from creating a safe placefor your collection. 
If you are working with a professional like M&M Cellar Systems, small and narrow areas like walk-in closets and spaces under the stairs can be transformed into wine cabinets or closet wine cellars.For  construction projects where space is a challenge, a Cabinet Cooler (CC Series)wine cellar refrigeration system is highly recommended. Manufactured and engineered with great featuresby US Cellar Systems, these products provide many benefits.
M&M Cellar Systems has been using and recommending the wine cooling solutions from US Cellar Systems. With Mario Morales as the lead technician, the company has built a good reputation of helping owners of a residential property and wine business in Los Angles build a safe wine cellar for their prized collection.     
After discussing with you all of your needs, our team will make a careful assessment and recommend the perfect wine cooling solution for your wine cellar. 
>>>Find out more about M&M Cellar Systems and how we design and build custom wine cellars!

Cabinet Cooler Series Wine C
ellar Cooling System
s
 Operate with Maximum Efficiency
Choosing a Wine Cabinet Cooler Series refrigeration system will ensure that the ideal wine storage environment can be achieved. M&M Cellar Systems will determine the unit model that best suits your functional and aesthetic needs.
We always perform the standard procedure, which is the heat load calculation. This step aids in determining the correct amount of heat that has to be removed in a room. 
One of the considerations in performing the heat load calculation is finding out all of the sources of heat and the total effect.  Without this process, you will not be able to identify the right size, capacity, and model of wine refrigeration system for your wine cellar.  
The Wine Cabinet Cooler (CC Series) wine cellar refrigeration systems are engineered to provide cool the environment to spaces with medium temperatures.These wine cooling units are perfect for wine closets and cabinets and are specifically designed to provide good airflow in tiny and medium narrow spaces.The CC Series evaporator circulates the air quietly up to 10 ft. to both sides of the coil and then return the air to the front.
These wine cooling systems canprovide better BTU cooling per cubic inch of the required installation space, which results in impressivetemperature recovery time. With this characteristic, there is no doubt Wine Cabinet Coolers are a favorite choice for the high-traffic areas. Moreover, they are also ideal for installations requiring a very low set point (e.g., white wines).
Other Essential Fe
a
t
ures that Make US Cellar Systems Wine Cabinet Cooler (CC) Series
 in Demand Among Los Angeles Builders 
Aluminum cabinet with 

a 

subtle textured finish

Copper tubing completely seamless for longer trouble free life

Durable 

hard tempered 

fins

Cleaning and servicing louvered panels

Compressor protection "pump down" solenoid valve as standard in case of leaks

Pre-Installed thermal expansion valve installed as standard

Valves pre-installed 

to eliminate additional wiring to

 the

 thermostat

Highest cooling function with

 the

 least required space for installation Both UL and NSF listed
Field Wiring
L1115V Line Voltage
NNeutral
SVSolenoid Valve
FMFan Motor
TPTemperature Probe
Back of Controller Connections
10Temperature Probe
11Temperature Probe
4Neutral
5115V Line Voltage
2Jumper from 5
3Switch Leg to Fan Coil
C NOInternal normally open contact
Typical Installation
 of the 
CC
 Series 
Wine Cellar Refrigeration System
There are technical requirements when installing a wine cellar cooling system. M&M Cellar Systems is a knowledgeable HVAC specialist in Los Angeles.
The team is always careful with the installation to ensurethat the cooling unit will perform with maximum efficiency, and the owner will experience the benefits provided by one of the commercial grade products of US Cellar Systems. Below is the typical installation of the Wine Cabinet Cooler unit.
Standard Line Sets should be 50′ or less. Extended runs may require larger line sizes and 3 oz of oil must be added for every 10′ feet over 35′.

Keep line sets as short as possible and insulate.

A

n exce

ssive number of turns will result in

 refrigerant flow problems

. 

Suction li

ne accumulators are recommended to prevent compressor failure. It is required i

f working lower than the normal operating range

 (

55-56 degree

s)

 from the wine cellar.

The system is c

ontrolled by a pump-

down control system. There is no control wiring between the thermostat and 

condensing unit.

The d

rain 

line must always flow down 

to

 the

 drain or pump.

The line connections at Fan Coil and Condensing Unit may not be the same as the required line sizes.
Choose a CC Series Wine Cellar Cooling System for Your Wine Cabinet in 
Los Angeles
Using the wrong wine refrigeration system in your wine cellar will damage your favorite wines. Using one of US Cellar Systems' wine cooling units will benefit you and your collection.  
If you need help in choosing the best model for your wine room in Los Angeles, please contact M&M Cellar Systems at +1 (323) 578-3330!